How Much Will My Wedding Cost? Same-sex budget advice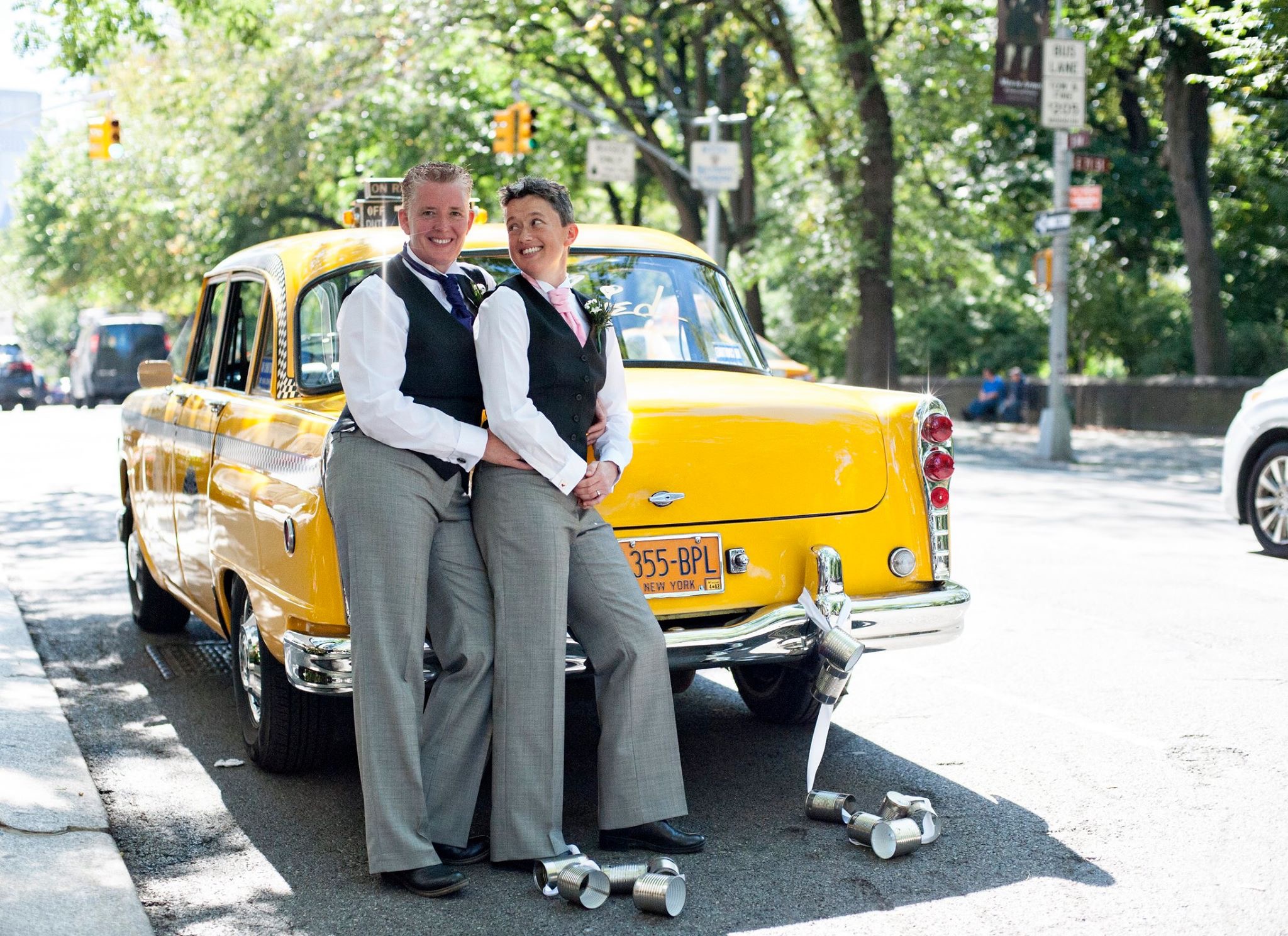 Let's talk budgets, money, often the sticking point of any couple's wedding planning journey.
The big question How much will my wedding cost?
Honestly, there is no exact science to setting your wedding budget but I can give you some guidance and a little bit of a steer to try and put you in the right ballpark.
At MyOhMy Weddings, as you may know, we only work with our preferred partners. That means we've already vetted them and they already know what we're about. They already know that all of our clients are LGBTQ+ couples. We've already gotten rid of that awkwardness and supposition, and we make sure that they're using gender neutral language, and we make sure that they are inclusive and active in advertising and marketing same-sex marriages. Along with those preferred partnerships, we also talk a lot with them about price and costing, so we're in a reasonably strong position to be able to talk to you about your wedding budget.
What is the average?
On average, a wedding in the UK costs somewhere between £25,000 and £30,000 (2017 -2018 static) and I'll caveat that with they were hetero wedding statics. There is not specific data as yet on same-sex marriages that is reliable, however the general bookings -venues etc. are fairly standard in price and consistent enough for me to share with you. We'll go on "general" figures for the time being, so we can assume between £25,000 and £30,000 for you wedding, which seems a lot, but equally it doesn't seem that much, let me explain. You could easily spend £100,000 on your wedding depending on what you want to spend on your venue, how comfortable you want to make your guests, depends on how many extras you add in your entertainment and the type of food and drink you order . It really depends on what your priorities are for making your special day.
The biggest expense you'll encounter will be your venue.
Most venues will do a wedding package, so the venue cost is inclusive of with the food and drink. However, some venues will just do venue rental alone, and that'll be somewhere in the region of between £2,500 and £5,000 pounds on average. That will get you the rental of the space, for the day usually, sometimes exclusive use also. Really check the fine print carefully and make sure you know what you're getting for that money. The next biggest expense will be food and drinks. Really, there is no clear way of putting a definition on food and drink cost, it really depends on what you want to provide, in general, you should be budgeting around about £100 per person i.e. 250 guests multiplied by 100 pounds, you can do the math as to how much that's going to cost you for food and drink. That's based on your standard three-course dinner, coffee, wine with dinner, and fizz and canapes before the reception.
If you book an independant caterer, you can often negotiate that price around, equally if your venue doesn't have its own license and you end up buying your wine in, the cost can vary quite significantly. As I said, I'm just giving you generic budgeting ideas. You can reduce costs by having a buffet, bowl food serve or sharing plates. Exchanging champagne for prosecco and exchanging wine choices can also have a significant effect on price.
Last minute bookings, great for the budget
If you get engaged and you can't bear to wait, and you want to get married last minute, booking late you can pick up some interesting deals. You can also pick up some really interesting, intriguing venues. People often go for the standard manor house or the standard registry office, and those tend to get booked up really quickly. You don't want to wait for your wedding and you want to do it either between six and twelve weeks? Then you can pick up some really good deals. You can pick up some absolutely incredible places. You can pick up DeVere venue for the month after next, providing your bans already read and you've got your guests and you're ready to go, you can get married at a City building in London, it's a beautiful, incredible art deco venue in London. You could save for a year to pay for your wedding or you would take out a zero percent credit card for 12 months and pay for it that way – depends what you are comfortable with and if you can bear to wait!! We specialise in last minute bookings and helping, check out our packages.
If you don't want to wait, you can get some real deals through late booking.
Out of this world weddings? Well out of the country
Another option for your wedding that really opens up opportunity around budgets, is if you want to get married abroad. It's something that can be absolutely magical. Getting out of the country can be great for creating memories for you but also for your guests, they're having like a mini-break or a holiday to share that time with you. You can hire villas in Spain and Italy for the whole week and have your guests come out and join you, and spend some quality time with you. I recently got a couple to Central Park with a really small group of friends. Central Park wedding, cocktails on the roof terrace, and restaurant dinner for just a small collective. That was really intimate, but again, you can make it as lavish or as intimate as you want it to be.
Your free Budget Sheet
As a guide on where to start around your budgeting, hopefully you'll have already seen the video that I did about top three tips. If not, go back and have a look. It gives you a good start of the big three key topics and some conversations that you should be having with each other to get on the same page. That'll also give you an idea as to whether you're wanting a big wedding, a small wedding, and where the money's coming from. That will help shape your budget. Jump over onto the home page and there you can download a free planning sheet and a free budgeting sheet.
It gives you, quite helpfully, the average spent on outfits, flowers, venues, caterers, transport, all those sorts of things. You can either think, "We're going to get married abroad, so we don't really need to think about X, Y, and Z," or, "Yes, we're going to get married in the UK. We're going to have it all in one place, so we might necessarily not need a lot of these things but we might need to spend a bit more in other places. It'll give you an idea of what you might need to be thinking about spending money on, and hopefully, be able to narrow down a bit of the budget for you.
Do think about wedding planners. Most wedding planners work on a percentage of your overall budget however, at MyOhMy Weddings have a fixed fee, and we aim to make our own fee in-built in the value and savings that we can get for you across your venue, across your supplies packages. Really make your wedding planners work for you to get the best deals, they're also really good people for keeping an eye on your bottom line, making sure you're spending your money wisely, also to keep track of when the final payment and things are due for your wedding. It can be very easy to get lost in the excitement and forget to settle up those couple of weeks before your big day.
I hope that's helped as a guide as to how much things can start to cost. If you need any more help, drop me a line and I'd be happy to point you in the right direction.
You can find more hints and tips, pop over to Instagram. We're on Facebook, and we're on Twitter. We're also on IGTV and YouTube as well.
For your free Planning and Budget sheet, sign up here.